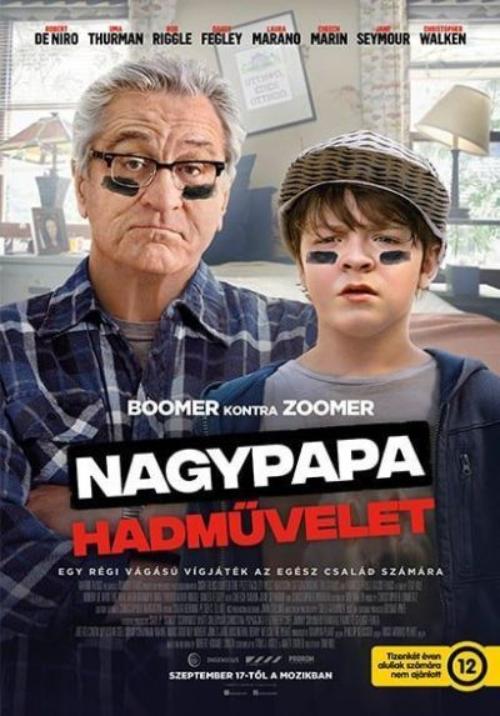 Nagypapa hadművelet
családi, vígjáték, dráma (12)
Original Title:
The War with Grandpa
Starring:
Jane Seymour, Uma Thurman, Robert De Niro, Rob Riggle, Christopher Walken
Running time:
1 óra 34 perc
---
Brief description
Ed, családja unszolására beköltözik a lányáékhoz, ezzel akaratlanul is kitúrva középső unokáját, Petert a szobájából. A padlásra száműzött fiút persze nem kell félteni, úgy dönt, felveszi a kesztyűt nagyapja ellen, és visszaszerzi azt, ami az övé. Amire Peter nem számít, hogy egy meglehetősen harcedzett öregúrral sodorta össze a sors. Robert Kimmel Smith nagy sikerű, azonos címet viselő regényének adaptációja egy nagyapa és unokája közti párharcra koncentrál.
Booking
| | 10:00am | 12:00pm | 02:00pm | 04:00pm | 06:00pm | 08:00pm |
| --- | --- | --- | --- | --- | --- | --- |